Copyright and Intellectual Property Policy
Revontulet Soft respects the intellectual property of others!
Please contact us immediately if you found any resource in Revontulet Studio's product, software has violation.
We can be reached as follows:
By Mail: Rom 1505, 14#, JianWai SOHO West RegionChaoYang District, Beijing, China,
Email: revontuletstudio@gmail.com
Music Composition License
ASCAP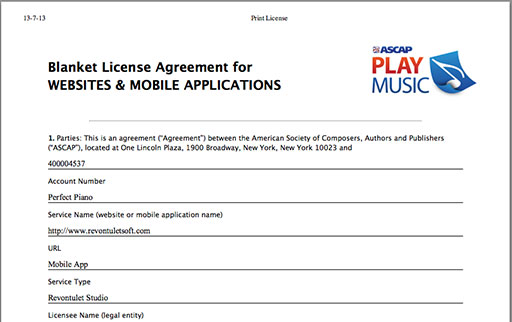 BMI

About Us
Professional virtual musical app and gamedeveloper for mobile devices. Let's play piano, guitar, drum-kit on your touch device now.